Featuring the retirement income strategy seen on:

Former U.S. Congressman warns a 'Calamity' could cut this Stock Market in half
---
In this Free 25-Page Guide you'll learn:
#1: How the IRA Loophole could literally save your retirement
#2: How to prepare for the next financial crisis using Gold & Silver
#3: About the taxable advantages of owning Gold & Silver
#4: Why Central Banks are hoarding Gold
#5: The HUGE profit potential of Gold & Silver
BONUS: First 100 respondents will receive a coupon for up to $2500 in FREE SILVER.
-Download Your Free Guide here-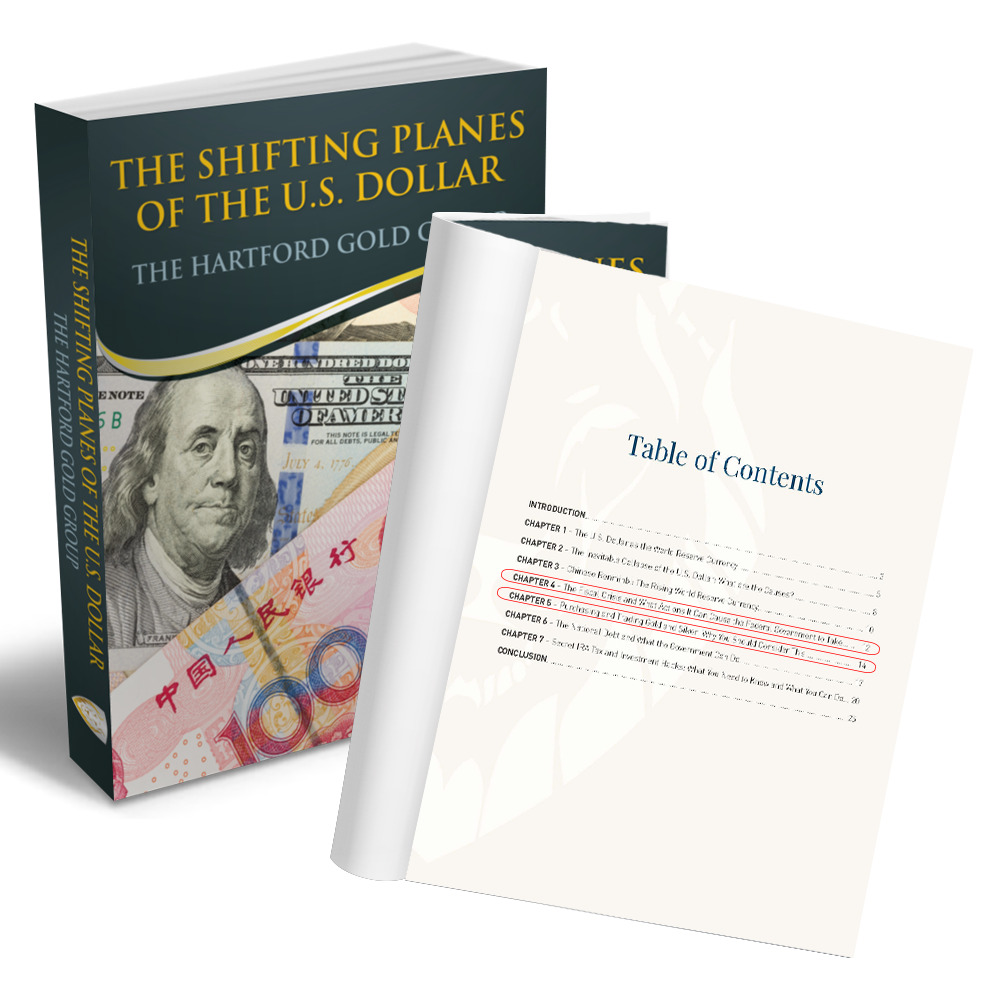 DON'T DELAY: This could be the last opportunity you have to prepare before it's too late. Remember: it's better to be a week early than a day late.
© Copyright by The Hartford Gold Group. All rights reserved.